Professional And Experienced Trial Attorney
Attorney Joshua L. Simonds
Attorney Simonds set up The Burlington Law Practice over ten years ago, and since then has dedicated his practice to helping injured consumers in Vermonter pursue justice. Josh is equally at home negotiating a settlement in mediation, or presenting your case before a jury. He particularly enjoys bringing cases against insurance companies and car dealerships, and could tell you a few stories about both! 
"Strategy without tactics is the slowest route to victory.
Tactics without strategy is the noise before defeat."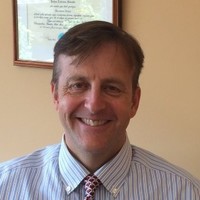 Compassionate and Responsive Consumer Law Attorney
Attorney Watts obtained her law degree in New Zealand. After moving to Vermont with her family she worked at Legal Aid helping low income Vermonters with housing issues. She joined the firm three years ago and practices mainly in the area of consumer protection. Joanna believes that every client deserves to have their voice heard, and she enjoys helping people to achieve that.
Attorney Watts is a member of the Vermont Bar Association, the National Association of Consumer Advocates, and the Vermont Association for Justice.